The #1 Hair Removal Solution
Stop
Overpaying For Hair Removal
Shaving..................................$480 *
Laser.......................................$2,500 **
Waxing..................................$3,120 ***
NOHA = $179
*Cost evaluated over 4 years**Cost of standard out-of-home treatments.
IPL Technology
The NOHA Device™ was updated with our new patent IPL technology, delivering light across the whole visible light spectrum and part of the infrared light spectrum to boost the effectiveness of each treatment and work across a wider range of skin and hair types. With a spectrum of 500 nm to 1200 nm, the NOHA Device™ produces 4.5 J/cm2 using the best xenon halide bulb.
Before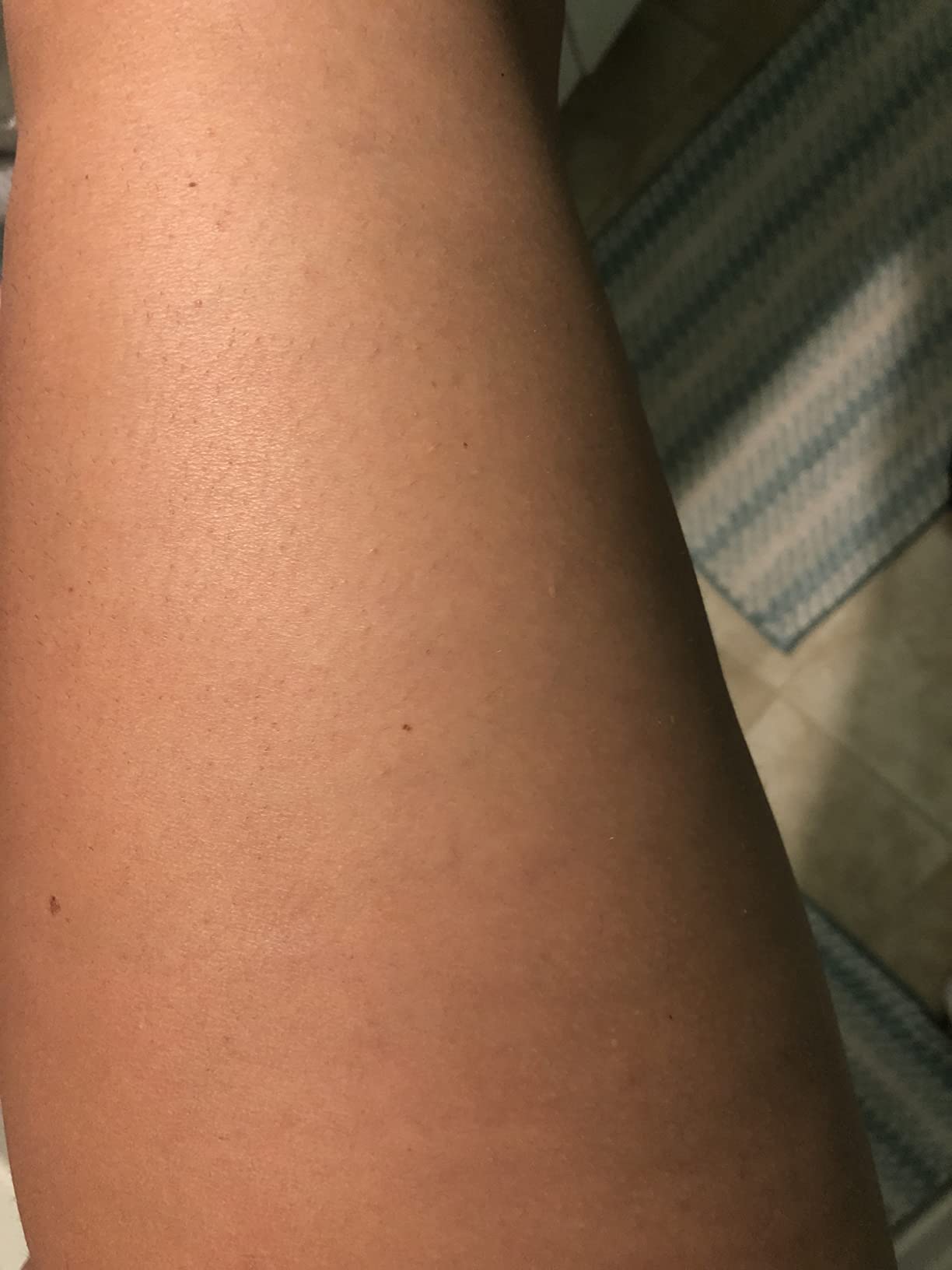 After
Absolutely worth it as it's cheaper than professional treatments at the comfort of my own home
Finally!!! No more Strawberry legs after shaving
I love it. I am seeing huge results on my legs and armpits after 3 weeks.
NOHAir & Better Skin
Eliminate unwanted hair for good with NOHA. works on the face, legs, arms, bikini, underarms, and other areas. No more shaving, no more painful waxing or threading, no more ingrown hair. With the best at-home laser hair removal device, you can achieve silky smooth skin
Our technique is derived on the professional IPL treatments used in salons, which have been around for 25 years. Your handset will use clinical-grade technology that is approved for secure home hair removal thanks to our adaptation of the know-how. Numerous clinical research have been carried out to show the security and efficiency of IPL for hair removal.

Except for the deepest skin tones, it suits everyone. To determine whether IPL is right for you, look at the skin tone chart below.

DON'T APPLY: If you have really dark skin.
Our handheld laser is painless, which is one of its numerous benefits over other kinds of lasers. The majority of users say they experience a warm sensation on their skin.
Results from our IPL machine stay incredibly long and are permanent for the treated hair. The maintenance sort of treatment may need to be repeated every 6 to 12 months, but it's crucial to keep in mind that our bodies are capable of developing brand-new hair cells over time. The same is true of laser therapy in clinics.
Can I use it over TATTOOS?

No, you should not use IPL over tattoos...However, it is fine to use the treatment surrounding tattoos.
How long will it take before I start seeing results?

With our device, the majority of customers begin to notice a hair reduction after just 3-5 treatments, with full benefits appearing after 8–12 weekly treatments. However, results can be different to each person!
Do I have to shave before use the product?

Yes, we advise shaving the regions you want to use NOHA before do the treatment.